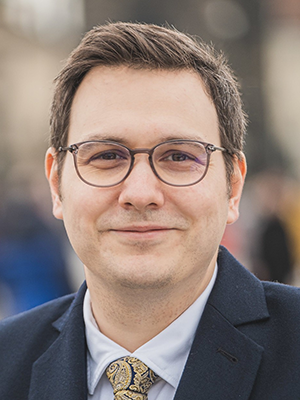 Jan Lipavský
Dear Ladies and Gentlemen,
It is a great honor to greet you on the occasion of this year's Future Forces Forum. This now traditional event represents a unique opportunity for meeting experts from the security community, partner countries and international multilateral formats. The success of this project is evidenced by the fact that, over the past years, it has managed to take firm root and develop into one of the most important events of this type in Central Europe.
We live in a time that brings an unprecedented number of overlapping events, challenges, threats and crises. In many cases, these also have security implications. One of the important aspects of facing challenges is the ability to communicate and cooperate - whether across departments, between the state, public and commercial spheres or with foreign partners.
The Czech Republic is a modern country with great technological and innovation potential. However, it is also aware of the need and added value of cooperation with allies and partners, as well as active engagement within, for example, the EU or NATO.
This cooperation and meeting of representatives of various spheres, institutions and scientific workplaces is a necessary prerequisite for the ability to adapt to the dynamic technological development we are witnessing. New so-called disruptive technologies have the potential to fundamentally change, among other things, the provision of state security. It is therefore essential to keep up with these trends.
The Future Forces Forum represents an important contribution in this area. I wish this project every success.
Jan LIPAVSKÝ
Minister of Foreign Affairs of the Czech Republic