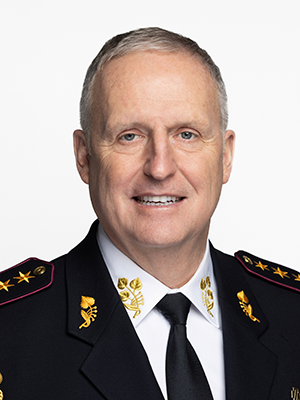 Lt Gen Vladimir Vlcek, Ph.D., MBA
Ladies and gentlemen, Dear Future Forces Forum participants.
It is a great honor to participate again in this important international platform. The Fire Rescue Service of the Czech Republic has been a regular partner of this event many times that it is repeatedly showed to be beneficial for us.
In recent years, we had to start responding very quickly and operatively to complex of emergencies, which we encountered either for the very first time or were exceptional in their scope, both within the Czech Republic, but also worldwide. For example it was the Covid-19 pandemic, natural disaster in the form of tornado and large-scale forest fires. During all of these events we had to rely not only on experience and good training, but also on equipment. It is therefore a necessity to constantly follow the latest trends and to modernize.
At the last edition of the Future Forces Forum, we presented armored vehicles TITAN and TRITON, which has since been used in all sorts of emergency situations. These vehicles, which are based on military technology, are not used to save lives only, or health and property, but there are constructed to protect the firefighters themselves.
This year we plan to introduce except other vehicles the water tender with large-volume water tank. Usually we use it in case of mass water needs, like extinguishing of storage buildings or especially for forest fires.
I believe that this year´s event will bring a lot of valuable experience and information about the latest technologies. It is without a doubt that only mutual cooperation of emergency services can withstand the threats at present modern time. I am pleasantly surprised to find how many domestic and foreign experts are involved in the accompanying event, which give us the opportunity to meet each other personally.
I wish the organizers that this year's Future Forces Forum will not be affected by any complications and will bring the expected results. I am sure that this type of event will not be beneficial only, but as well inspirational for the future.
Lt Gen Vladimir VLCEK, Ph.D., MBA
Director General
Ministry of the Interior – Directorate General
Fire Rescue Service of the Czech Republic