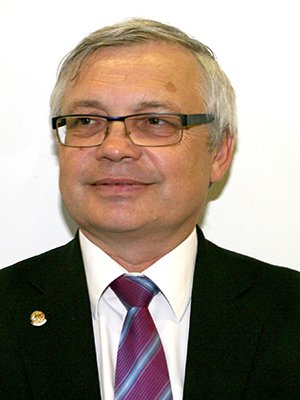 Josef Strelec
Ladies and gentlemen,
Future Forces Forum (FFF) is a unique platform for sharing and identifying trends and innovations in various areas of military and cyber security. The opportunity to meet with leading industry experts is a significant value of the FFF. On behalf of the Czech Cyber Center, I must say that being a participant and supporter of the FFF is very rewarding for our educational non-profit organization.
The Czech Cyber Center wants to be a respected facilitator of best practices and an entity significantly contributing to the dissemination of awareness, information exchange and education in the field of cybersecurity and cyber defense, especially among youth, students and teachers.
Our objectives are based on the needs of a modern society dependent on information and communication technologies. The need to find, motivate and prepare young people interested in cyber security and defence, and to provide lifelong learning and support to people moving in the field of cyber security.
The primary objective of the Czech Cyber Center is to inspire, and above all motivate young people to take an interest in cyber security. It is about the security of the space in which we have very quickly learned to live, work and spend our leisure time. It is about the security of a world that will continue to grow in importance. Participating in the FFF is a very good environment to pursue this goal of ours.
I wish Future Forces Forum 2022 and its participants the best of luck!
Josef STRELEC
Director of Czech Cyber Center