FUTURE FORCES FORUM 2023/2024
General Partner

Partner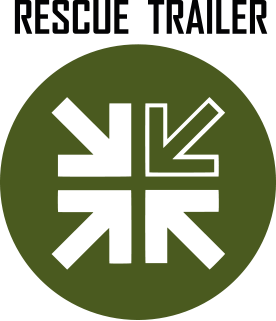 R&D Partners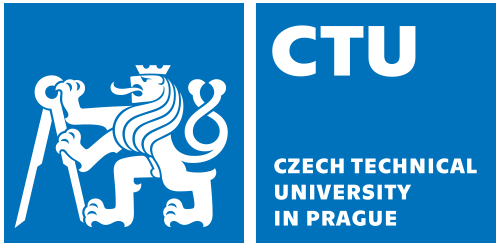 FFF EXPERT EVENTS PARTNERS 2023/2024:
FUTURE OF CYBER CONFERENCE - FUTURE CYBER DEFENCE
Main Conference Partner

Conference Partners
FUTURE AIR FORCE CONFERENCE 2023
General Partners
Main Partners
Partners
SCADA Security Conference
Main Conference Partner

Partners
---
FUTURE FORCES FORUM 2019/2022
General Partner

General Partner of Future Forces Exhibition

Partner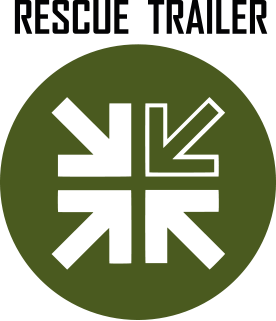 Specialized Partner

R&D Partners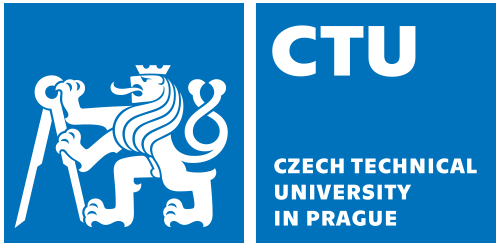 FFF EXPERT EVENTS PARTNERS 2019/2021/2022:
FUTURE OF CYBER CONFERENCE (FCC) 2021/2022

Cyber Pavilion Partner

Main Conference Partner

Workshop Partners

Technical Partners

FUTURE CYBER DEFENCE 2021/2022

Event Main Partners

Event Partners
FUTURE AIR FORCE - NEW GENERATION AIRCRAFT 2022
Platinum Partners
FUTURE FORCES CONFERENCE

Gold Partner Dismounted Soldier Systems Panel

Gold Partner Dismounted Soldier Systems Panel
21TH AIR DEFENCE CONFERENCE - ONLINE
Platinum Partner
Gold Partners
Silver Partners
6th FORUM COMMANDERS OF EUROPEAN LAND FORCES
Platinum Partner

Gold Partners
Silver Partners
5G WORKSHOP 2019
Workshop Partners
SCADA Conference 2019
SCADA Conference General Partners
SCADA Conference Main Partners
SCADA Conference Partners
SCADA Conference Partners with Speaker Slot
Service Partners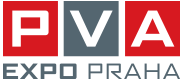 Partner Organization

Main Technical Partners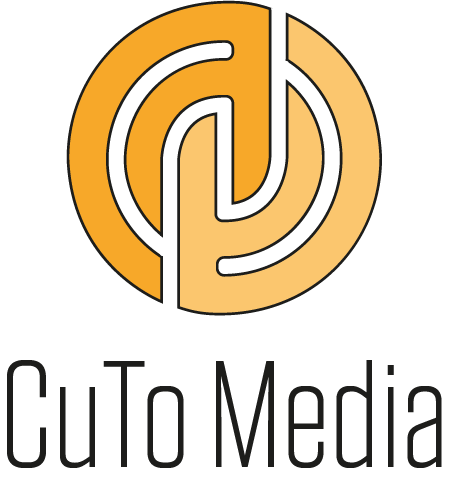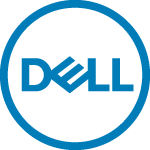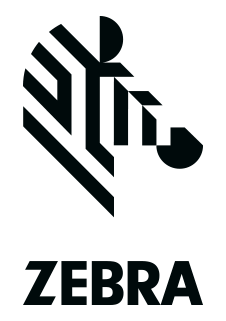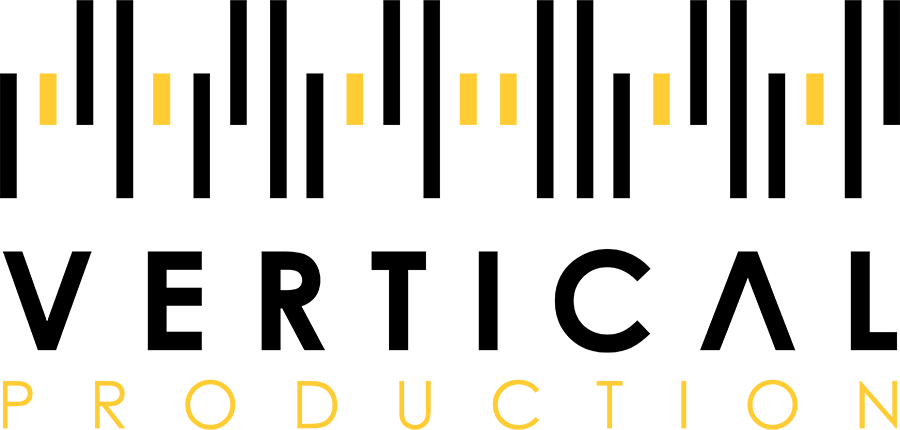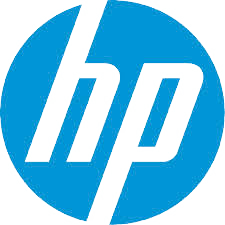 ---
FUTURE FORCES FORUM PARTNERS 2017/2018
General Partner

Specialized Partner

Partner

VIP Lounge Sponsor

General R&D Partner

Strategic Defence Partner
FFF EXPERT EVENTS PARTNERS 2018
Main Partner - Future of Cyber Conference

Future of Cyber Conference - Cyber Pavilion Partner

Platinum Partner - C4ISTAR Panel

Gold Partner - C4ISTAR Panel

Gold Partner - C4ISTAR Panel

Gold Partner - C4ISTAR Panel

Gold Partner - MARS Conference & MEDICAL Conference

Silver Partner - C4ISTAR Panel

Silver Partner - Survivability Panel

Silver Partner - Survivability Panel

Silver Partner - CBRN Conference

Workshop Partners & Live Hacking Zone Partners - Future of Cyber Conference

Biometrics Conference Partners
SCADA Conference 2017
General Partner - SCADA Conference 2017

Main Partner - SCADA Conference 2017

Partners - SCADA Conference 2017

Service Partners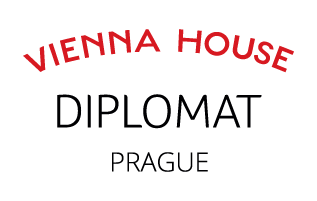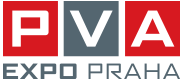 Main Technical Partners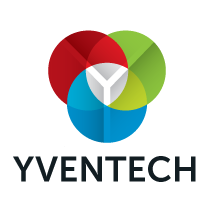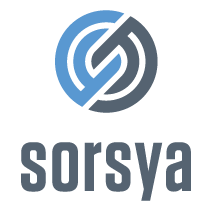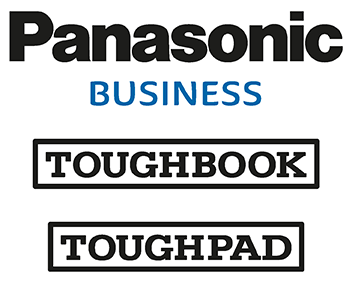 Partner Events & Sales Representatives
---
FUTURE FORCES FORUM PARTNERS 2016
---
Media Partners


EUROPEAN SECURITY & DEFENCE (ESD) - www.euro-sd.com ESD, established 2002, is a high-quality journal by Mittler Report Verlag, Germany. Its focus is directly on Europe as customer, supplier and partner. Its audience is global - military – industrial – political decision-makers. Published every 6 weeks, ESD is a versatile platform for information and influence, for the next level of thought leadership – to Knowledge-Based Influence®. ESD: Analyses Military, Security and Industrial requirements and capabilities within Europe Communicates global requirements to Europe's experts Tells the world about European industrial and R&T capabilities Reaches the political and military leadership Reaches decision-makers. ESD: Intelligence for the Intelligent.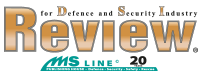 Main Media Partner for the Czech Republic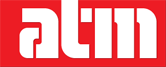 The Soldier Modernisation Project

Soldier Modernisation is an authoritative policy and technology publication for the international defence community, serving the integrated equipment needs of the dismounted soldier and marine in operations today and the fielding of Soldier Modernisation Programmes over the next few years.

SoldierMod.Com is designed to provide insights into how decision makers plan to transform operations in the areas of survivability, sustainability, C4I, lethality and mobility; managing the balance between the promise of 'leap-ahead technology balance and mature cost effective solutions.

SoldierMod.Com is a co-operative project involving key government and industry organizations, alliances and forums.

SoldierMod is distributed in many formats, which include a 60+ page journal - 10,000 copies, eBook and website.

Defence Procurement International offers the reader an educative, unbiased editorial analysis of acquisition trends, policy and equipment required to deal with current and future global geopolitical threats. Defence Procurement International showcases new military technology, technical armament, services and product development within the Defence Industry, covering Land, Air and Sea. This intelligence is brought to the attention of Policy Makers and Buyers within Defence Procurement Agencies, MODs, DoDs, Armed Forces, OEMs, Tier-1 Prime Contractors, Sub Contractors and Homeland Security Agencies worldwide.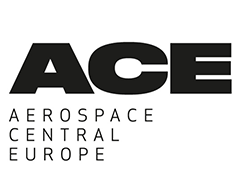 The Counter-IED Report is a specialist publication, which serves as an information source to communicate the latest developments in the fight against the IED threat. The aim of the report is to identify technological advances as well as strategies and tactics for reducing successful IED manufacture and placement. For more information please visit website.



Wojsko i Technika - Bezpieczeństwo, Uzbrojenie, Przemysł (Armed Forces and Technology - Security, Armament, Defence Industry) monthly magazine with a circulation of 14,990 copies is a professionally edited magazine which focuses on the most important problems of the Polish military, security and defense industry. Much attention is paid on the current political and military situation in the region, new models of armament and military equipment, weaponry exhibitions, current tenders and laid contracts.
The first Czech air TV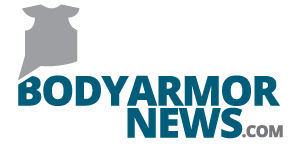 BodyArmorNews.com is proud to be the world's only website that is specialized in providing news and updates on bullet proof vests. Regulatory, R&D and safety issues are just a part of the centralized information repository that we provide.With a dedicated team and a global network of connections we serve the needs of all individuals and groups interested in the latest trends in body armor. We continuously look for new opportunities to expand and improve the news network to serve you even better.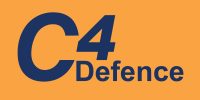 Weapons and Military Equipment - a scientific journal of the Ministry of Defense of Ukraine, Central research institute of weapons and military equipment of the Armed Forces of Ukraine; published quarterly since January 2014.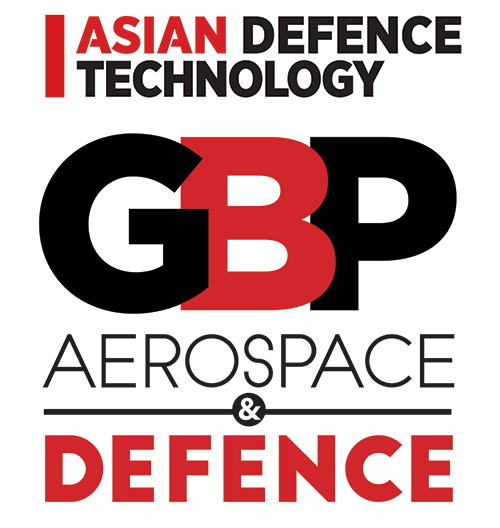 Global Business Press Pte. Ltd. was born in 2008 in Singapore, the nerve centre of aviation and defence in Asia. The first company act by founder and Editor in Chief Vittorio Rossi Prudente was to acquire two titles ASIAN DEFENCE TECHNOLOGY and ASIAN AIRLINES & AEROSPACE, which had been on the market for more than a decade. Soon after, the new company launched a daily, titled DAILY NEWS, to serve the show industry. Operations started with securing the Official Publication status at important events in Malaysia, namely L.I.M.A. at Langkawi and DSA-Defense Security Asia in Kuala Lumpur. GBP Aerospace & Defence's digital home, www.gbp.com.sg, launched soon after the advent of the internet and the transformation of the industry communication from print to digital, is regarded as one of the most comprehensive websites in the defense and aerospace sector. As a spin-off of the web, the company launched a weekly newsletter to cover the two main branches of the Aerospace and defense sector, namely Defense & Security and Commercial Aviation/MRO. Through the years, the company has not only kept abreast with the latest technologies but also invested in bringing news to regions where English is not the primary language. Our multi-language platforms, in print as well as in digital, , have proved to be immensely popular as it effectively bridges the gap between the industry and its target audiences. The uniqueness of our approach to the market has been widely recognized, as is illustrated by the fact that more and more event organizers are turning to our company to sign agreements for the publication of the official show daily in a bi-lingual format. As it stands today, our portfolio for 2022 includes the production of the DAILY NEWS at events such as ADAS (Philippines), SINGAPORE AIRSHOW, WORLD DEFENCE SHOW (Riyadh), DIMDEX (Doha, Qatar), DSA (Kuala Lumpur), FIDAE (Santiago, Chile), KADEX (Kazakhstan), VIAexpo (Vietnam), EUROSATORY (France), FARNBOROUGH (England), SOFEX (Jordan), D&S (Bangkok, Thailand), and INDODEFENCE (Indonesia).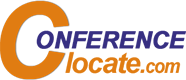 Clocate.com is a leading international directory for worldwide conferences and exhibitions. Clocate.com is equipped with a unique and comprehensive search that helps you find easily any event in any category or location. Each event includes detailed information, like, description, dates, location, map, prices, link to the event's website and more... If you search for a conference or exhibition in areas such as Industry and manufacturing, Health and medicine, Technology and IT, Business and finance, sciences, education, services (banking, insurance, tourism, Hospitality and more), government, environment, life style and arts, you'll find it in Clocate.com.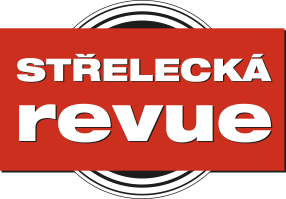 Aerospace Defense Review is the only print magazine read by over 45,000 qualified readers in the U.S. that include Corporate Management executives, senior executives from Design/R&D, Scientists, engineers, system integrators, program managers, procurement division executives, and other senior-level technology decision-makers. Following a peer-to-peer learning pattern, our magazine has been a reference point to industry insiders to learn about the new technology trends and share with the community how they are leveraging technology to accomplish various programs.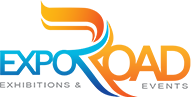 21st Century Asian Arms Race (21AAR) is an online resource for conflict and security related information specific to the Asia-Pacific and Eurasia. 21AAR's editorial style and open source approach to gathering public intelligence ensures a unique and independent presentation of events in real-time.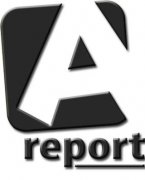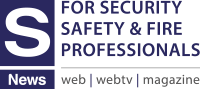 S News is an innovative concept of doing communication for the Security, Fire Protection, Safety and Private Security sectors. S News starts from the WEB and from the WEB TV, to get the MAGAZINE, which examines the most important Italian and International topics. Everyday you can read the breaking news, follow the television interviews, the market trends, products and solutions presentations, the best practices and the reportages of the most significant events of the sector. S News: to grow culture and business.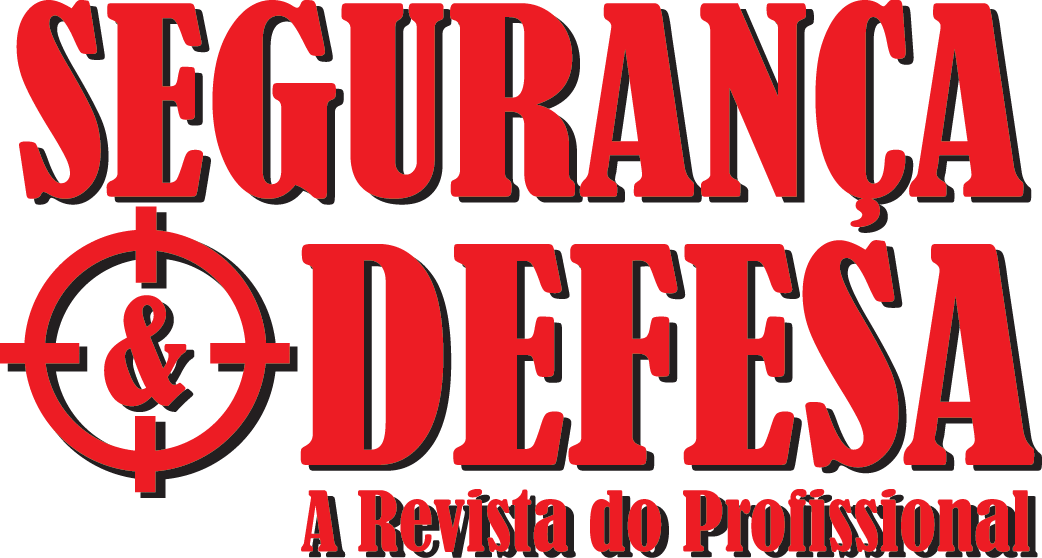 SEGURANÇA & DEFESA (Security & Defense) is the recognized leader among South American defense magazines. In the market for 36 years, its staff includes the best experts in the field. Sold on bookstalls and by subscriptions, it is sent free of charge to key names and addresses in the defense sector. Site is www.segurancaedefesa.com.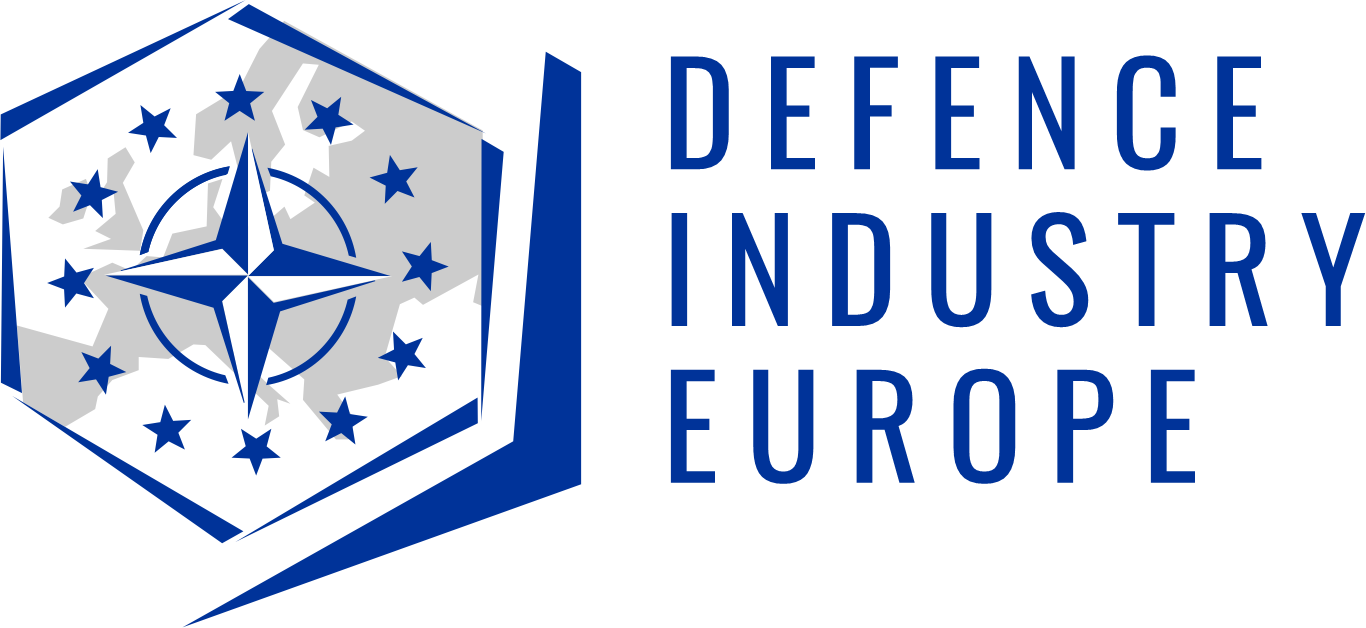 Defence Industries is essentially a B2B online business and media platform that has under it wraps the largest global database of defence buyers and suppliers. Defence-industries.com covers in-depth trends that shape industry dynamics and metamorphose global economics. Defence-industries.com covers in-depth trends that shape industry dynamics and metamorphose global economics. With services like search engine optimization, global magazine, social media marketing, product video showcase, e-mail marketing, e-newsletter sponsorship, banner advertising, event marketing and micro-website within our platform, www.defence-industries.com has created a recognition that spans over a global audience, thereby revolutionizing how businesses transact."

Mittler Report Verlag GmbH is considered the leading German publishing house in the areas of security and defence policy, armed forces, industry, defence procurement and logistics. With the successful implementation of a new, state-of-the-art editorial concept for the 8-times-per-year EUROPEAN SECURITY & DEFENCE (ESD) and the introduction of the accompanying online newsletter ESD SPOTLIGHT the magazine has taken advantage of significant growth of its international readership and subscriber base since January 2015. EUROPEAN SECURITY & DEFENCE is the only international defence and security periodical with balanced coverage for and of the political, military and industrial environment. As an independent specialist periodical the publishing house's monthly EUROPÄISCHE SICHERHEIT & TECHNIK (German) is published based on a contractual agreement with the Federal Ministry of Defence and its subordinate office and command structure and serves the entire German-speaking defence and security community. Furthermore, Mittler Report Verlag's scope of publications includes MARINEFORUM as the leading German monthly on naval and maritime affairs, the WEHRTECHNISCHER REPORT/DEFENCE TECHNOLOGY REVIEW (German/English) and SICHERHEITSTECHNISCHER REPORT (German) series of brochures on dedicated interest segments, the security-political quarterly MITTLER-BRIEF as well as the WEHRWIRTSCHAFT (German) and ESD SPOTLIGHT (English) biweekly online-newsletters. Besides, the publishing house organises domestic and international conferences and symposia addressing selected issues in defence, armament and logistics. www.mittler-report.de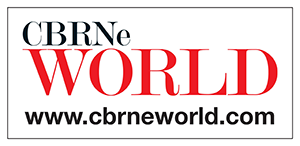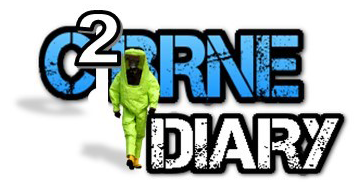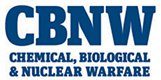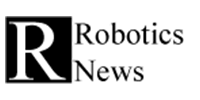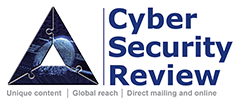 Cyber Security Review is designed to promote dialogue and provide a platform for information exchange and cooperation between stakeholders, industry, academia and security experts worldwide. CSR is uniquely positioned and assists in sharing knowledge, skills and expertise of the international cyber security community, and helps to identify the emerging threats and facilitate the development of coherent policies and robust capabilities. For more information please visit: www.cybersecurity-review.com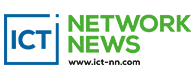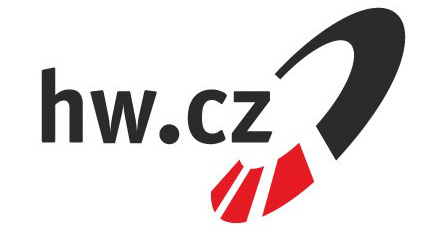 DefenseAdvancement.com (DA) is a defense marketing and supplier sourcing platform, showcasing supplier capabilities across aerospace, land, naval and security domains. Operated by the team behind UnmannedSystemsTechnology.com, DA connects governments, armed forces and the entire defense and security supply chain, giving suppliers an online platform to showcase their technologies and capabilities.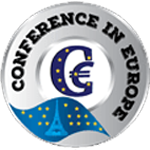 Unmanned Systems Technology.com (UST) is dedicated to technology and innovation within unmanned systems. Our website and weekly e-newsletter provide up-to-the-minute information about technological developments in this sector – both military and commercial – to a global audience, with over 80,000 visitors from over 200 countries every month. Our comprehensive supplier profiles showcase products, services and capabilities in the unmanned land, sea and air vehicle industry.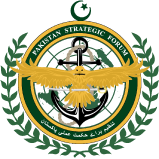 Pakistan Strategic Forum (PSF) is an Islamabad-based Defence Media Publication focusing on national security policy, conflict analysis, perception management, open-source and weapons intelligence, and overall defence Public Relations (PR). Our various divisions are run by an international team of researchers and analysts, covering various topics of global security, the defence industry, and strategic communications.