Specialized Partners
Future Air Force Platinum Partners

Soldier Systems Gold Partners

FFF General Partner

FFE General Partner

FFF Partner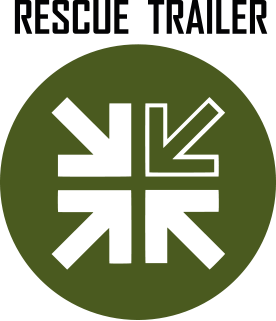 FFF Specialized Partner

FFF R&D Partners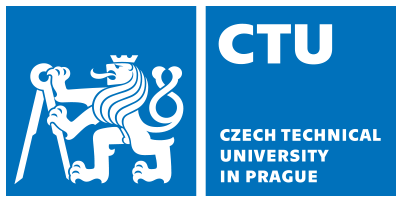 DATE: Wed 19 October 2022
VENUE: PVA EXPO PRAGUE
OFFICIAL LANGUAGE: English
MAIN THEME
The main theme of the opening international conference Future Forces 2022 is NATO-EU Cooperation Towards Military Capability Development.
EVENT FORMAT
Keynote speech followed by a panel discussion
Representatives of the Ministries of Defence, Armed Forces, International Organizations, Think-Tanks, Academia, Industry
PREAMBLE
The year 2022 could be called The Year of Changes in the Security Policy not only of the Czech Republic for several reasons.
Domestically, it is primarily a change in the position of the Minister of Defence and the Chief of the General Staff. Within the Alliance, the main expected event in security policy was the expected approval of the NATO Strategic Concept at the June Summit. Another factor, no less important for the Czech Republic, is the European Union's efforts to strengthen its role in the area of security policy as defined by the EU Strategic Compass. The Czech Presidency of the Council of the EU in the second half of 2022 will certainly play a role.
However, the invasion of Ukraine by Russian Armed Forces is an event that has undoubtedly transformed the security paradigm of our time. NATO and the EU face a clear security threat at a time when states are recovering from the Covid-19 pandemic.
The Czech Republic has newly committed to increase defence spending to 2% of GDP in a much shorter timeframe than the previous government had planned. Even though this move has the support of society in the current situation, spending (especially investment) will be closely monitored by both the professional and lay public. The effectiveness of spending, maximizing the use of domestic defence industry and effective international cooperation within NATO and the EU will be key criteria for evaluation.
Day 1
Wednesday, 19 October 2022
09.00
Registration of Participants
09.30
–
17.00
Future Forces Exhibition
09.30
–
10.30
FFF Opening Ceremony (invited guests only)
10.30
–
12.30
Future Forces Exhibition Tour / Networking
12.30
–
13.30
Lunch & Networking (speakers and VIP delegates in the VIP Lounge)
13.30
–
15.00
Future Forces Conference – Strategic Session
15.00
–
17.00
Bilateral meetings, networking, exhibition tour
17.00
–
22.00
FFF Party - Informal Networking (invited guests only)
Day 2
Thursday, 20 October 2022
08.30
Registration of Participants
09.00
–
17.00
Future Forces Exhibition
09.00
–
12.00
FUTURE LAND FORCES PANEL – Military Mobility in view of the new land platforms
09.00
–
12.00
FUTURE AIR FORCE PANEL – Training & Simulation in view of the new generation aircraft
09.00
–
17.30
MEDICAL CONFERENCE – Crisis & Military Medicine
09.00
–
17.00
NATO M&S COE MESAS'22 – Modelling & Simulation for Autonomous Systems Conference
09.00
–
17.00
KYBERNOID'22 – High School robotics competition
09.00
–
17.00
FUTURE OF CYBER CONFERENCE – Cyber Defence Workshops & Live Hacking Zone
13.00
–
15.30
NATO & EDA PANEL – Disruptive Technologies and Defence Innovation for the Future Warfare: View from NATO and EU
All speakers gain VIP status which includes:
Delegate Pass to FFF Expert Events and Exhibition
FFF Catalogue
Access to the Speakers' Lounge in the Conference Area
Lunch provided in the VIP Lounge (on the day of the presentation only)
Invitation to the FFF Party on 19 October 2022
Structure:
Abstract title
Name of the FFF expert panel
Author(s) and short professional CV(s), contact email and phone number, photo(s)
Abstract (between 150 and 200 words)
Authors are requested to send abstracts by email to
events@future-forces-forum.org
Please submit your abstract as a Microsoft Word document and your photo as a separate JPG or PNG file. All speakers will be listed on the FFF website.
IMPORTANT DEADLINES
Abstract Submission 31 August 2022 (later submissions may be accepted on individual basis)
Notification of Acceptance No later than one week after receiving
Full Paper Submission 30 September 2022
Audience online Registration 12 October 2022
PARTICIPATION AND REGISTRATION
You are welcome to attend and participate in the conference, even if you do not present a Paper. However, it is mandatory for all individuals to
register online
.
SPEAKERS
Armed and security forces, governmental or international organisations, local authorities, public research & development and academia
FREE OF CHARGE
AUDIENCE
All delegates are welcome to attend the FFF 2022 expert panels
FREE OF CHARGE
(
online registration
mandatory)
Further information will be published continuously.