Specialized Partners
---
Platinum Partners

---
Specialized Media Partners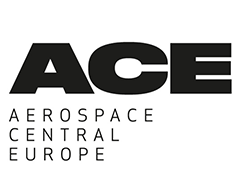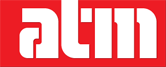 ---
---
FFF General Partner

---
FF Exhibition General Partner

---
FFF Partner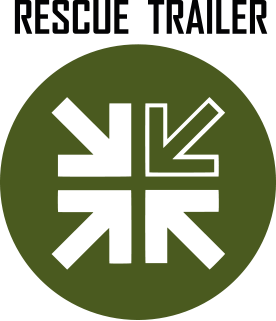 ---
FFF Specialized Partner

---
FFF R&D Partners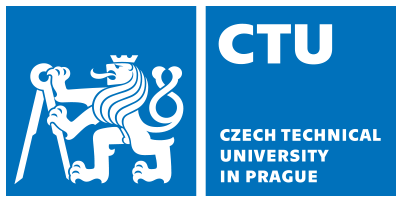 DATE: Thursday 28 April 2022
VENUE: Hotel DAP, Prague (next to the General Staff of the Czech Armed Forces)
OFFICIAL LANGUAGE: English
CALL FOR PAPERS - Information brochure
UNDER THE AUSPICES OF THE CZECH AIR FORCE COMMANDER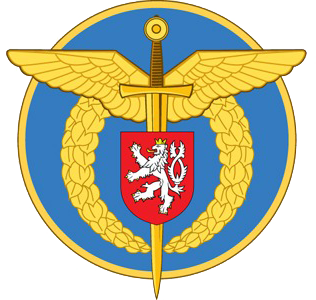 The Future Air Force Conference - New Generation Aircraft is organised under the auspices of the Czech Air Force Commander MG Petr MIKULENKA.
PREAMBLE
The Czech Air Force is due to replace its current fleet of the JAS-39 Gripen soon. This constitutes a similar challenge as was the replacement of the Soviet-made MIG aircraft 20 years ago. However, exponential technological development and unpredictability of current and future battlefield make this task increasingly difficult and ever-more complex. This complexity is, for example, well reflected in terminology as we now use the term Air Combat System, rather than aircraft.
The aim of the Future Air Force Panel – New Generation Aircraft is to address some of these complexities and challenges by focusing in particular on the following areas:
Future Security environment and the role of the NATO Air power within it
The Czech approach towards Future Air Combat System (FACS)
Integration of the Czech Future Air Combat System into the NATO multidomain operations
Future education and training
Role of the Czech defence, security and academic sectors in supporting the Future Air Combat System
PROGRAMME COMMITTEE
CHAIRMAN

COL (Ret.) Petr TICHÝ – FUTURE FORCES FORUM Programme Director, CZE
CO-CHAIRMAN
COL Jan SUSEKÁR – Development of Air Force Department, Czech Armed Forces General Staff
HONORARY CHAIRMAN
MG Petr MIKULENKA – Air Force Commander, CZE
MEMBERS
(in alphabetical order)
COL (GS) Miloslav Bauer, Ph.D. – Head, Department of Air Force, University of Defence
MG (Ret.) Bohuslav Dvořák – Director of Projects, Omnipol
Mr. Zbyněk Pavlačík – CEO, Jagello 2000
Dr. Kristina Soukupová – President, Defense and Security Innovation Hub
BG (Ret.) Libor Štefánik – Czech Air Force Commander (2013 – 2016)
COL (GS) Vladimír Vyklický – Instructor, Centre for Security and Military Strategic Studies, University of Defence
PROGRAMME
The Future Air Force Panel – New Generation Aircraft will be organized in two separated blocks, but with interconnected topics.
FIRST BLOCK, 28 April 2022
Hotel DAP Prague
The air power will continue to play a significant role in future joint operations; air dominance or protection of national airspace will be enduring; future changes are likely to be doctrinal. The main focal point of the Future Combat Air System is to make the current roles more effective in supporting joint operations or protection of the NATO airspace.
The first block will focus on the area of the air power and its role in future joint operation as well as all aspects emerging from the FACS integration into national C4ISTAR system.
Morning Panel
What are the roles of future NATO Air power in addressing all unpredictable security challenges?
Afternoon Panel
Challenges and requirements for the integration of the new generation aircraft into the national system
Networking and Informal Discussion
Afternoon snack and wine tasting
---------------------------------------------------------------------------------------------------------------------------------------------
PVA EXPO Prague within the Future Forces Exhibition & Forum 2022
Given the complexity of the Future Air Combat System, the fast technological development and the increasing number of stakeholders needed for successful acquisition and operation of such system, collaboration among traditional and non traditional partners is a must. Industry, academia, users and government officials must work together to achieve best results.
The second block will focus on training of Air Force personnel and the role of the national defence industry within FACS integration.
Morning Panel
Are the Czech defence, security, and academic sectors ready to participate on the development of the future Air Force capabilities?
Afternoon Panel
Education and Training – What and how need to be changed to prepare the future warriors?
Networking and Informal Discussion
Afternoon snack and wine tasting
|
The program is subject to change and update. All speakers and participants will be informed about potential changes in due time.
Audience online registration 25 April 2022
PARTICIPATION AND REGISTRATION
You are welcome to attend and participate in the conference, even if you do not present a Paper. However, it is mandatory for all individuals (except of speakers or official delegates) to
register online
. For capacity reasons, participation will be allowed on the basis of the submitted invitation.
SPEAKERS
Armed and security forces, governmental or international organisations, local authorities, public research & development and academia
FREE OF CHARGE
Others
AUDIENCE
All delegates are welcome to attend the FFF 2022 expert panels
FREE OF CHARGE
(
online registration
mandatory)
ICE BREAKER
Smart Casual
CONFERENCE
Military Uniform / Business Formal
Further information will be published continuously.