DATE: 12 December 2019, 9:00 - 11:30 AM
VENUE: PRAGUE, The Police Academy of the Czech Republic, room number C201
OFFICIAL LANGUAGE: Czech, English
Basic Information
The second 5G Workshop organized for the security community builds on the workshop of 1 October 2019 on 5G strategies and concepts, focusing on 5G technologies, 5G technical and functional parameters, and practical experience concerning cyber security.
The workshop will present the conclusions of the 5G Army Demonstrator organized by the German army on 14 November in Munster.
A prerequisite for successful implementation of 5G networks is the existence of a high-capacity base station (mobile backhaul) connection. Research in the field of 5G shows that due to the demands on these connections, it is necessary to implement them mainly by transmission systems using optical fibres as the transmission medium. It is therefore assumed optical connection from the lowest to the highest network level with a capacity dimensioned with a view to further development.
The ITU Recommendation sets out the following basic parameters for 5G mobile networks:
Top transmission data rates: tens of GB/s
Baud rate: 100 MB/s to 1 GB/s
Connection density: 1 million connections per qkm
Delay between terminal devices: in the order of milliseconds
Density: 10 MB/s per sqm
Mobility: up to 500 km/h
The European Commission has issued Recommendation 2019/534 "Cyber ​​Security of 5G Networks", which addresses cyber security risks in 5G networks, and to this end, it sets out guidelines on appropriate risk analysis and management measures at the national level, developing a coordinated European risk assessment and the establishment of a process to create a common 'toolbox' containing proven risk management measures.
Among others, quoted from the document "Implementation and Development of 5G Networks in the Czech Republic - The Road to the Digital Economy".
Media Partners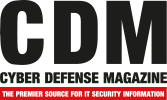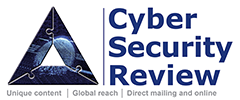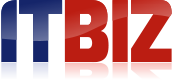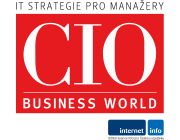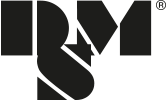 The conference is a part
of the European Cyber Security Month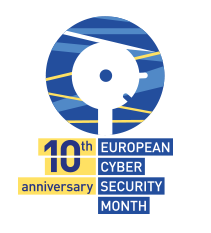 Workshop Topics
The workshop will focus on the following topics:
5G Technology and Technical Solutions
5G and cyber security
5G certification and testing
Practical experience and typical solutions
Expert discussion
Patronage
The workshop is organized under the auspices of:
Armed Forces Communications and Electronics Association
Czech Technical University in Prague
Ministry of Industry and Trade of the Czech Republic
Police Academy of the Czech Republic in Prague
Programme Guarantors
Executive programme guarantor:

Czech Cyber Security Working Group
Armed Forces Communications and Electronics Association
(AFCEA)
Workshop topic guarantors:
Czech Technical University in Prague (CTU)
Czech Cyber Security Working Group (AFCEA)
Workshop Auditorium
The workshop focuses primarily on the critical ICT security and ICT community, the public sector, the armed and security forces, the academic community and the private sector collaborating on critical information infrastructure protection projects, with special attention to current cyber security topics. Entities interested in the implementation of 5G technologies will be invited to the workshop, among others representatives of cities and municipalities or industrial businesses.
Workshop Programme
5G Workshop
12 DECEMBER 2019
PRAGUE, The Police Academy

Programme:

09:00 Workshop Opening (in Czech)

Mr. Petr JIRÁSEK, Chairman, Czech Cyber Security Working Group

09:10 5G Bundeswehr Army Demonstrator and other BW projects 2020 (in English)

MG. Klaus - Peter TRECHE, DEAU (Ret.)

09:30 5G BW Army Demonstrator – technical findings (in Czech)

Mr. Rudolf KOLÁČNÝ, Safetron

10:00 ENISA Threat assessment for the fifth generation of mobile telecommunications networks - Introduction and Discussion (in English)

Mr. Marnix DEKKER, Louis MARINOS, ENISA

10:45 5G technical aspects – for and against – Q&A (in Czech)

Mr. Tomáš PLUHAŘÍK

11:00 Czech 5G implementation strategy – news (in Czech)

Mr. Milan HOLOBRADÝ, Ministry of Trade & Industry of the Czech Republic

11:15 Discussion

11:30 Workshop Closing (in Czech)
CONTACT FOR PARTNERS, SPEAKERS AND PARTICIPANTS