Organized with Scientific Sponsorship

In Scientific Cooperation with
NATO Modelling & Simulation Centre of Excellence
FFF General Partner

FFF General R&D Partner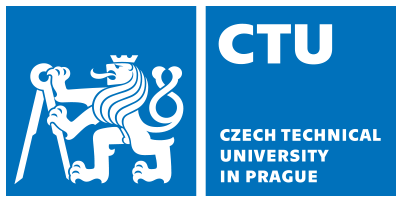 FFF Partner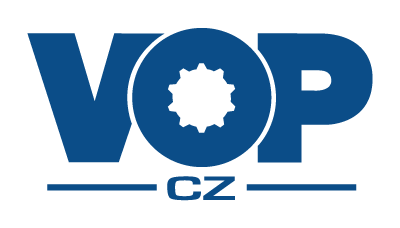 Specialized Media Partner

DATE: Wed 17 – Thu 18 October 2018
PLACE: PVA EXPO PRAHA within the FUTURE FORCES FORUM 2018
OFFICIAL LANGUAGE: English
WORKSHOP AIMS
The 11th WAMS concentrates on Applications of Simulation and Computer Technologies. Indeed the 11th edition in 2018 will result another great opportunity for the International Simulation Community to meet together in the beautiful framework of Prague, Czech Republic, one of the most popular destinations in Europe.
In fact, WAMS is a workshop very effective in networking and very useful to set up new proposals and projects. Worldwide specialists have the opportunity to participate and to interact within this important international forum on applied M&S. The audience will include both users, vendors and scientists operating in applying advanced techniques to the main application areas and sectors including Defence, Industry, Business, Logistics, Environment, and Services.
WAMS TRACKS
Authors are kindly invited to include in their papers and presentations all the research works, case studies and application both theoretical and applied. Topics of interests include the following tracks, nevertheless different topics concerning Modeling & Simulation in Industry are welcome.
SIMULATION FOR EMERGENCY & CRISIS MANAGEMENT
Chairs:
SIMULATION APPLICATIONS
Chairs:
SIMULATION TECHNIQUES AND METHODOLOGIES
Chairs:
INNOVATIVE SOLUTIONS SUPPORTING INTEROPERABILITY STANDARDS
Chair:
MIXED REALITY & MOBILE TRAINING ENABLING NEW EDUCATIONAL SOLUTION
Chair:
SIMULATION TOOLS FOR HUMAN RELIABILITY ANALYSIS STUDIES
Chair:
DIGITAL FRUITION OF CULTURAL HERITAGE & ARCHITECTURE
Chair:
IMMERSIVE SOLUTION FOR PRODUCT DESIGN
Chair:
SERIOUS GAMES
Chair:
APPLICATIONS
TOPICS
· Aerospace and Defence

· Agriculture

· Communications

· Customer Relationship Management (CRM)

· Emergency Planning & Management

· Enterprise Resource Management (ERP)

· Environment Management

· Food and Beverage

· Finance

· Games & Entertainment

· Health Care Systems

· Human Resource Management

· Industrial Plants

· Industrial Engineering

· Information Support Systems

· Infrastructure Planning & Design

· Intelligent Forecasting

· Inventory Management

· Iron and Steel

· Logistics & Manufacturing

· Military Applications

· Oil and Gas

· Operations

· Product Data Management (PDM)

· Production Planning & Management

· Project Management

· Power Industry

· Public Services

· Renewable Resources

· Safety and Security

· Sales Forecasting

· Strategic Decision Making

· Supply Chain Management

· Sustainability

· Water Resources

· Artificial Intelligence

· Artificial Neural Networks

· Automation

· Business Process Re-engineering

· Business Intelligence

· Cloud Computing

· Company Intelligent Management

· Crowdsourcing

· Customer Satisfaction

· Concurrent Engineering

· Data Farming

· Data Fusion

· Data Warehousing

· Decision Support Systems

· Effective Design

· Electronic Data Interchange

· Engineering & Design

· Fuzzy Logic

· Genetic Algorithms

· Human Behavior Modeling

· Knowledge Based Systems

· Mobile Solutions

· Modeling & Simulation Methodologies, Techniques and Applications

· Logistics Networks

· Network Management

· Organizational Modelling

· Process Simulation

· Process Consulting

· Production Simulation

· Social Sciences

· Strategic Consulting

· Total Quality Management

· Resources Planning

· Safety in Work Environment

· Scheduling

· Security & Intelligence

· Serious Games
DEADLINES
REGULAR SESSIONS
Submission of Abstracts or Full Papers (done): 15 April 2018
Acceptance Notification (done): 15 May 2018
Full Camera-Ready Papers: 15 June 2018
SPECIAL SESSIONS
Track Proposals: 08 January 2018
Extended Abstracts: Organizer's instructions
Notification of Acceptance: Organizer's instructions
Camera Ready Papers (extended or regular): Organizer's instructions
PROGRAMME
REGULAR SESSIONS
Regular sessions cover the topics of the conference reported in the WAMS Tracks section.
The first submission (extended abstract or full draft paper) will be reviewed by at least two members of the International Program Committee taking into consideration scientific quality, originality and relevance. WAMS 2018 sessions are characterized by 3/5 minutes for introductions and then 20/25 minutes per paper, of which 5 minutes should be reserved for audience questions and comments. Please refer to Author's Instruction Section for further information.
SPECIAL SESSIONS
WAMS 2018 solicits proposals for possible Track or Sessions to ensure that the conference program reflects the concerns and needs of advances in M&S.
A Track is expected to collect at least 2-4 sessions, while a Session includes usually 3-4 papers.
Tracks and Sessions Proposals need to be submitted to WAMS 2018 Conference Chairs and or Specific Conference/Workshop Organizers; the proposal need to include Proposal Title, Description, Related Subjects and Chairs References.
AUTHORS' INSTRUCTIONS
FIRST SUBMISSION
Extended abstracts (minimum 2 pages), full draft papers or other proposals should be submitted for the review process through the submission section by 15 April 2018.
The extended abstract or the full draft paper must contain title, authors, affiliations, addresses, main body and references. Each extended abstract or full draft paper will be reviewed by at least two members of the International Program Committee taking into consideration scientific quality, originality and relevance. Only original papers, written in English will be accepted. The extended abstract or the full draft paper should be prepared by following the final paper formatting. However any type of paper formatting can be accepted for the first submission.
Important: Submissions for special sessions must respect the procedure defined by session organizers (please refer to the Special Sessions in the Programme section).
CAMERA READY PAPER SUBMISSION
After the notification of acceptance, authors are required to prepare and submit the camera ready paper. The International Program Committee will accept camera ready papers up to 10 pages, 2 columns length.
The camera ready paper must adhere to the
Conference Template
. The
.dot
file contains the complete instructions for preparing a camera ready copy for the Proceedings. The final version of the paper must be a PDF file.
The page limit for manuscripts is ten (10) pages (included in the author registration fee). Additional pages will require an additional fee.
If your work must be cleared or approved before publication by your institution, company, or governmental agency, please be sure that process will be completed by the due date above or we will not be able to include it in the CD Conference Proceedings.
AUTHORS' REGISTRATION
A full registration is needed in order to guarantee the publication of the paper in the Conference Proceedings. Without registration the paper will not be published in the Conference Proceedings.
SPEAKER'S INSTRUCTIONS
Good visual aids can greatly enhance the effect your presentation has on the audience. Experience at past conferences has shown that many of the oral presentations have not been adequately prepared. Often an attempt was made to present too much material and too much detail. Visual aids, the primary means to hold the attention of the audience, were often poorly conceived and inadequately prepared. It is our hope that these guidelines will help you prepare a better visual presentation.
WAMS 2016 sessions are characterized by 3/5 minutes for introductions and then 20/25 minutes per paper, of which 5 minutes should be reserved for audience questions and comments.
WAMS ORGANIZATIONAL COMMITTEE
General Co-Chairs:
Agostino Bruzzone, Simulation Team Genoa, University of Genoa, Italy
Jan Mazal, Brno University of Defence, Czech University
Programme Chair:
Miquel Angel Piera - Universitat Autonoma de Barcelona, Spain
Organization Chairs:
Marina Massei - DIME University of Genoa, Italy
Cecilia Zanni-Merk - Incube, INSA Strasburg, France
WAMS STEERING COMMITTEE
Agostino Bruzzone, MITIM - Genoa Center, University of Genoa, Italy
Felix Breitenecker, Wien TU, Austria
Michael Conroy, KSC NASA, USA
Luciano Di Donato, Inail, Italy
Gerson Gomes Cunha, COPPE UFRJ, Brazil
Riccardo Di Matteo, Simulation Team, SIM4Future, Italy
Paolo Fadda, Central Labs, Italy
Gianfranco Fancello, University of Cagliari, Italy
Claudia Frydman, LSIS, France
Murat Gunal, Turkish Naval Academy, Turkey
Jan Hodicky, University of Defense, Czech University
Jen Hsien Hsu, De Montforrt University, Leeds, UK
Janos Sebestyen Janosy, Centre for Energy Research, Hungarian Academy of Sciences, Hungary
Emilio Jiménez, Universidad de La Rioja, Spain
Ali Riza Kaylan, Bogazici University, Turkey
Luiz Landau, LAMCE UFRJ, Brazil
Francesco Longo, UNICAL, Italy
Marina Massei, Liophant,Italy
Matteo Agresta, DIME, Italy
Jan Mazal, NATO M&S COE
Yuri Merkuryev, RIGA TU, Latvia
Tuncer Oren, Ottawa International, Canada
Miquel Angel Piera, Spain/Barcelona , Spain
Vaclav Prenosil, Masarykova Univerzita, Hungary
Andrea Reverberi, DCCI, Italy
Stefano Saetta, Perugia, Italy
Grazia Tucci, DICEA, Florence University, Italy
Gregory Zacharewicz, IMS University of Bordeaux, France
Cecilia Zanni-Merk, Icube, INSA Strasbourg, France
Further information will be added continuously.