Specialized Partners
Specialized Media Partner

FFF General Partner

FF Exhibition General Partner

FFF Partner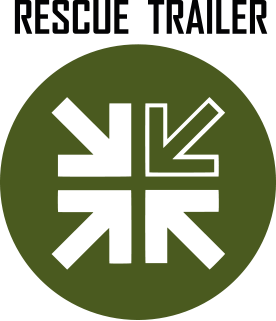 FFF Specialized Partner

FFF R&D Partners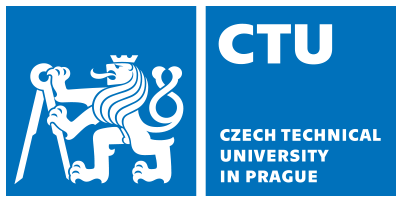 DATE: Thursday 20 October 2022
TIME: 09.00 - 11.25 hrs.
VENUE: PVA EXPO PRAGUE, Hall 5AB
OFFICIAL LANGUAGE: English
PREAMBLE
A smooth, efficient and effective movement of military personnel and assets – key factor to enhance military capabilities
"The first and most important rule to observe... is to use our entire forces with the utmost energy. The second rule is to concentrate our power as much as possible against that section where the chief blows are to be delivered and to incur disadvantages elsewhere, so that our chances of success may increase at the decisive point. The third rule is never to waste time. Unless important advantages are to be gained from hesitation, it is necessary to set to work at once. By this speed, a hundred enemy measures are nipped in the bud, and public opinion is won most rapidly. Finally, the fourth rule is to follow up our successes with the utmost energy."
Carl von Clausewitz
Mobility together with effective logistics, are vital elements of force deployment and the ability to conduct military operations and missions. The Cold War approach to force sustainment required tried and tested supply routes and transport capabilities in Europe, with established routes across member states of both military blocs. It is a fact that since the end of the Cold War, military plans for logistics and readiness for movement within Europe have gathered dust, and NATO's overall mobility capabilities have been significantly reduced. This has been due to changes in perceived threats to transatlantic security and a consequent shift in focus from deterrence and defence against large-scale conventional war in Europe to operations outside that area.
The seizure of Crimea and especially the invasion of Ukraine, which was surprising judging by the statements of NATO and EU leaders, brought the issue of military mobility back to the forefront of military planners' minds. Mobility in military terms refers to the ability of a weapon system, combat unit or armed force to move towards a military objective.
Based on this general definition, we will look at mobility from tactical, operational, and strategic perspectives. Tactical mobility is the ability to move under fire. Operational mobility is the ability to move personnel and materiel in area of operations to a decisive point in the battle. Strategic mobility is the ability to move troops into an area of operations. Combat forces with higher mobility can move faster and/or through more hostile terrain than forces with lower mobility.
EU leaders undoubtedly recognize the importance of facilitating the movement of troops and assets, which is essential for the security of European citizens and for building a more efficient, responsive, and connected Union. EU leaders' recognition of the importance of improving the mobility of EU forces is evidenced by the fact that military mobility has become part of the Permanent Structured Cooperation (PESCO) commitments as set out in December 2017.
PROGRAM
Thursday, 20 October 2022

FUTURE LAND FORCES CONFERENCE – MILITARY MOBILITY

09.00 – 11.25 hrs.

09.00
–
09.10

OPENING REMARKS

MG (Ret.) Bohuslav Dvořák – Moderator; Former Deputy Minister of Defence for Armaments and Acquisition; Former Deputy Chief of the General Staff – Chief of Staff (CZE)

09.10
–
09.30

INTEROPERABILITY AND MILITARY MOBILITY: AN ASSESSMENT OF THE FUNCTIONALITY OF EUROPE'S LOGISTICAL INFRASTRUCTURE

Mr. Mario Blokken – Director of the Permanent Secretariat, FINABEL (BEL)

09.30
–
09.50

MOBILITY OF LAND FORCES – CZECH ARMED FORCES CONCEPT

COL (GS) Robert Bielený, Ph.D., MSS – Director of the Logistics Division, Czech Armed Forces (CZE)

09.50
–
10.10

MOBILITY OF LAND TACTICAL UNIT

COL Mason D. Thompson – U.S. Army V Corps (USA)

10.10
–
10.30

DEVELOPMENT OF BRIDGE STRUCTURES – A TOOL TO INCREASE MOBILITY OF GROUND TROOPS

LTC Zbyněk Koza – Force Development Division of the Ministry of Defence, Development of Land Forces Department (CZE)

10.30
–
10.50

DEVELOPMENT OF LIGHTWEIGHT BALLISTIC PROTECTION

Mr. Richard Gunters, M.Sc. – Regional Business Manager Personal Protection EMEA for Avient Protective Materials (NLD)

10.50
–
11.20

PANEL DISCUSSION

MG (Ret.) Bohuslav Dvořák – Former Deputy Minister of Defence for Armaments and Acquisition; Former Deputy Chief of the General Staff – Chief of Staff (CZE)

11.20
–
11.25

MODERATOR'S CLOSING REMARKS
|
The program is subject to change and update. All speakers and participants will be informed about potential changes in due time.
PARTICIPATION AND REGISTRATION
You are cordially welcome to take part in the Future Land Forces - Military Mobility Panel.
FFF 2022 expert panels are
FREE OF CHARGE
(
online registration
mandatory)
Further information will be published continuously.